Skip to Main Content
WHERE WE WORK

Vera Bradley Stores
---
We are continually growing and opening new full-line and factory stores all over the country! We are looking for team members who are excited to give our customers an exceptional shopping experience and are passionate about our products and brand. If this is you, click here for more information.
Vera Bradley has retail stores all over the country including our flagship store in New York City's SoHo district as well as locations in Walt Disney World's Disney Springs and Hawaii's International Market Place.
114+ Full-Line stores

44+ Factory stores

Our retail store Associates are friendly, fashion-focused, high achievers committed to giving Vera Bradley customers the best shopping experience possible.
Vera Bradley Corporate Office
---

Vera Bradley Design Center - where bright ideas make it into stores all around the world.


Headquartered in Roanoke, Indiana (a few minutes away from Fort Wayne, Indiana) Vera Bradley is proud to design products in one of the Midwest's fastest growing cities.

Additionally, we have offices across the country and around the world:
New York City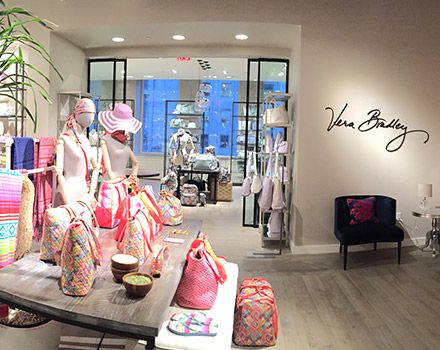 Hong Kong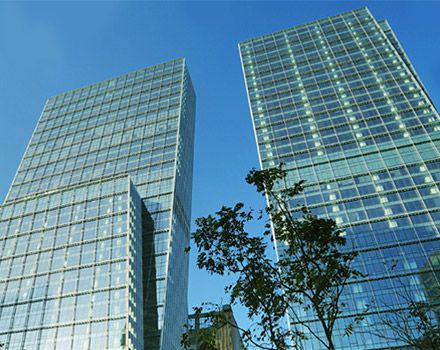 Living in Fort Wayne
---
Entertainment
History Embassy Theatre

The historic Embassy Theatre features national productions from the Broadway stage, concerts of all musical formats, cinema, educational programming and a continued commitment to bringing entertainment to the Fort Wayne area.
Fort Wayne Children's Zoo

Ranked #7 Best Zoos in the United States, the Fort Wayne Children's Zoo offers an interactive experience for visitors of all ages. Visit Africa, Australia, the Indonesian Rain Forest, and the Indiana Family Farm among other exhibits. Guests have the opportunity to pet manta rays, feed the giraffes, watch a sea lion feeding, and experience the zoo on any of their 5 rides.
Parkview Field

Boasting the title of Best Minor League Baseball Park in the Country, Parkview Field hosts one of Fort Wayne's most popular activities - heading out to stadium for a baseball game. Offering weekly drink specials, activities for children, and lots of giveaways a game is sure to have something for all fans, young and old.
Shopping
Jefferson Pointe - our outdoor shopping center home to our very own Vera Bradley store!
Locally Owned Eateries, Wineries & Breweries
Wine - Two EEs, Country Heritage, Byler

Breweries - BrewMad Anthony's, Junk Ditch, Trubble Brewing, Summit City Brewerks

Locally owned eateries - Chops, Catablu, Baker Street, Hideout 125, The Golden, Hoppy Gnome, Dash Inn, Wine Down Tapas, Club Soda