Skip to Main Content
WHERE WE WORK

VERA BRADLEY STORES
---
We have Vera Bradley retail stores all over the country, including our flagship store in New York City's SoHo district, as well as locations in Walt Disney World's Disney Springs® and Hawaii's International Market Place.
Our retail store associates are friendly, fashion-focused high achievers committed to giving Vera Bradley customers the best shopping experience possible.
We are always looking for team members who are excited to give our customers an exceptional shopping experience and are passionate about our products and purpose. If this is you, click here for more information.
VERA BRADLEY HOME OFFICE
---

Headquartered in Roanoke, Indiana (just a few minutes away from Fort Wayne, Indiana), Vera Bradley is proud to design products in one of the Midwest's fastest-growing regions.
Working at our home office provides many benefits to enjoy, including associate activity groups, an on-site café, a fitness center and more!
Happy Committee
We love to have fun at Vera Bradley! The Happy Committee adds to that positive energy with events like ice cream socials, holiday bake-offs, costume contests and live concerts. These events bring our associates together and embrace our fun-focused culture.
Veranda Café
Our on-site café serves a rotation of delicious breakfast and lunch options. Each day, our chef prepares entrées and side dishes with an emphasis on fresh, made-from-scratch and healthy options.
Fitness
Vera Bradley is committed to helping you achieve a life well lived, which is why we provide you with resources and opportunities to improve your health and fitness. In addition to our on-site fitness centers, we offer one-on-one fitness counseling and sponsor entries into local events such as Fort4Fitness running and cycling races.
In addition to our Design Center, we have offices in both New York City and Hong Kong.
New York City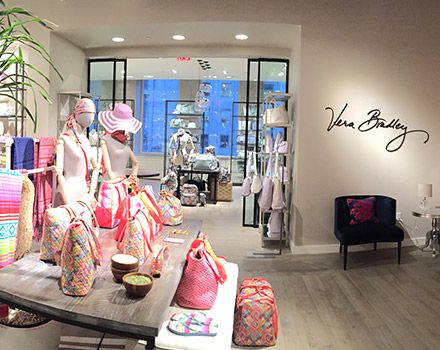 Hong Kong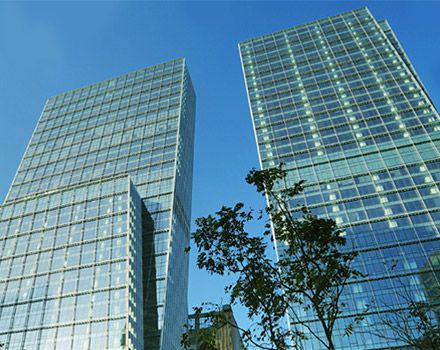 Living in Fort Wayne
---
Our hometown, Fort Wayne, Indiana, is one of the Midwest's best-kept secrets, but lately, it's been garnering lots of attention and accolades. Fort Wayne has been named one of the most affordable places to live, one of the best places to start a business and one of the top ten up-and-coming cities for college graduates!
Fort Wayne is a growing city with excitement around every corner. From locally owned coffee shops to the newly revitalized downtown area, there is always something to do! We're a city on the move, too, with lots of big projects underway — check out the Riverfront Project!
Entertainment
As the second-largest city in Indiana, Fort Wayne offers a lot of fun experiences and attractions available while maintaining a small-town feel. Whether you prefer national products from the Broadway stage, interactive zoo experiences, heading to the ballpark for a game, cultural celebrations or live music, there is something for everyone! Check out some of our favorites here.
Shopping
Jefferson Pointe – Our outdoor shopping center and home to our very own Vera Bradley store!
Glenbrook Square – The only enclosed super-regional shopping center within a 100-mile radius!
Local Boutiques – Looking for something unique? From beautifully crafted gifts and chic clothing to antique rugs and vintage decor, Fort Wayne's wide range of boutique stores is sure to have something right up your alley.
Locally Owned Hot Spots
Explore the best our hometown has to offer! Our local gems include wineries, breweries, eateries and coffee shops — see some of our favorites here!
If the second-largest city in Indiana can't keep you busy enough, major cities like Indianapolis, Chicago, Cincinnati and Columbus are just a short drive away and make for great weekend getaways.